LinkedIn has become an essential platform for influencers, entrepreneurs, and professionals looking to build their personal brand.
But with over 700 million users worldwide, it offers so much competition, it can be challenging to stand out and make the most of your LinkedIn presence.

Fortunately, we now have AI-powered tools to help us and automate certain tasks.
Let's explore eight of the best AI tools for LinkedIn influencers, entrepreneurs, and professionals looking to take their LinkedIn game to the next level.
These tools offer a wide range of features to help you maximize your LinkedIn impact and achieve your goals.
So let's dive in and see what they have to offer!
1. Dux-Soup.com
First on our list is Dux-Soup.
This is a beginner friendly tool that lets you find your target prospects automatically, send connection requests and setup campaign sequences.  
It works as a chrome extension, so there's no need for third party access which makes it undetectable.
Dux-soup helps you save hours of work by doing all the boring work so you can focus on building your personal brand.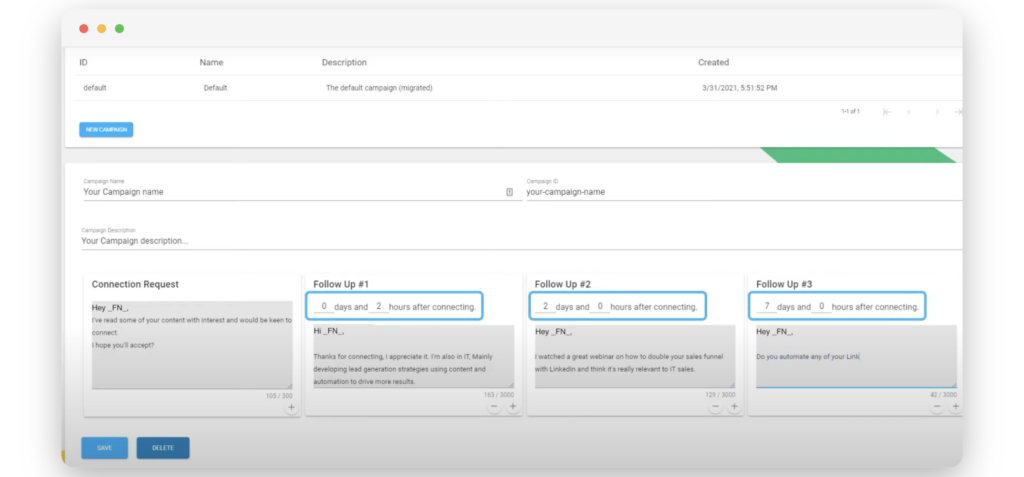 2. Descript.com
Descript is a comprehensive all in one video editing tool, That helps with your video and podcast production process from start to finish.
What sets Descript apart is its incredibly simple yet powerful video and audio editing capabilities, which allows you to edit your media files as easily as working on a document or a slide deck.
Descript is an invaluable tool that will enable you to create polished, professional-grade content that stands out from the crowd.
3. Postdrips.com
Postdrips is your all-in-one linkedin tool. It has everything you need to build and maintain your personal brand.
Powered with AI it can easily expand, optimize, wrap-up and concise your post.
Postdrips will help you plan, write and schedule your posts. It even gives you suggestions and ideas if you're stuck. So, Just sit back and let Postdrips do all the work.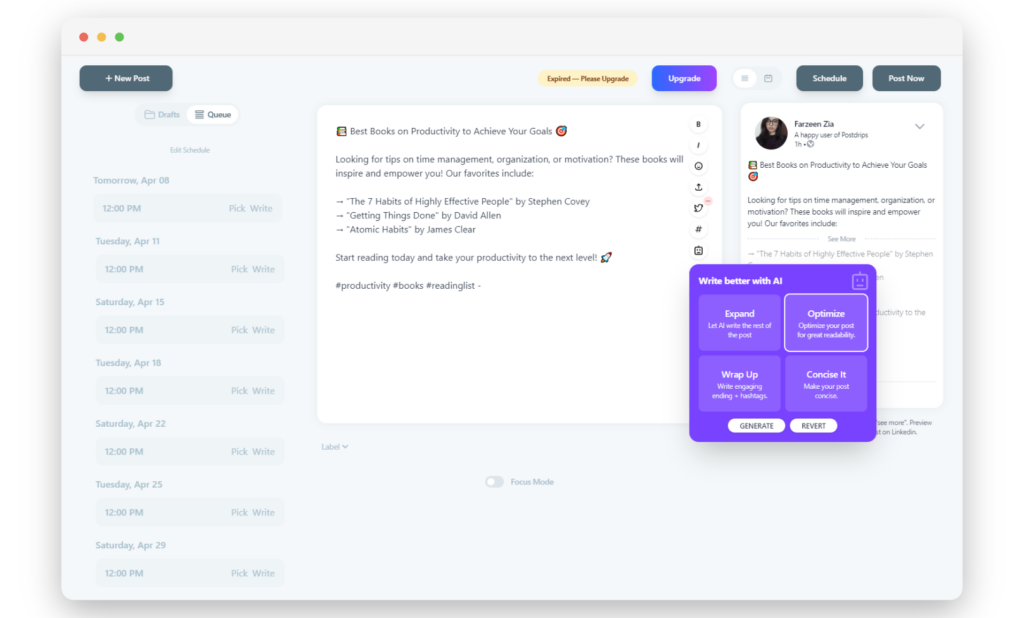 4. Headshotpro.com
This tool will make you get rid of your photographer all together! It uses AI to generate professional grade headshots at a fraction of the price. 
All you have to do is upload your selfies and headshotpro will use them to train its AI model. And It will generate photos of you in different styles and backgrounds.
You can even make your team on the platform by adding your colleagues and team members information.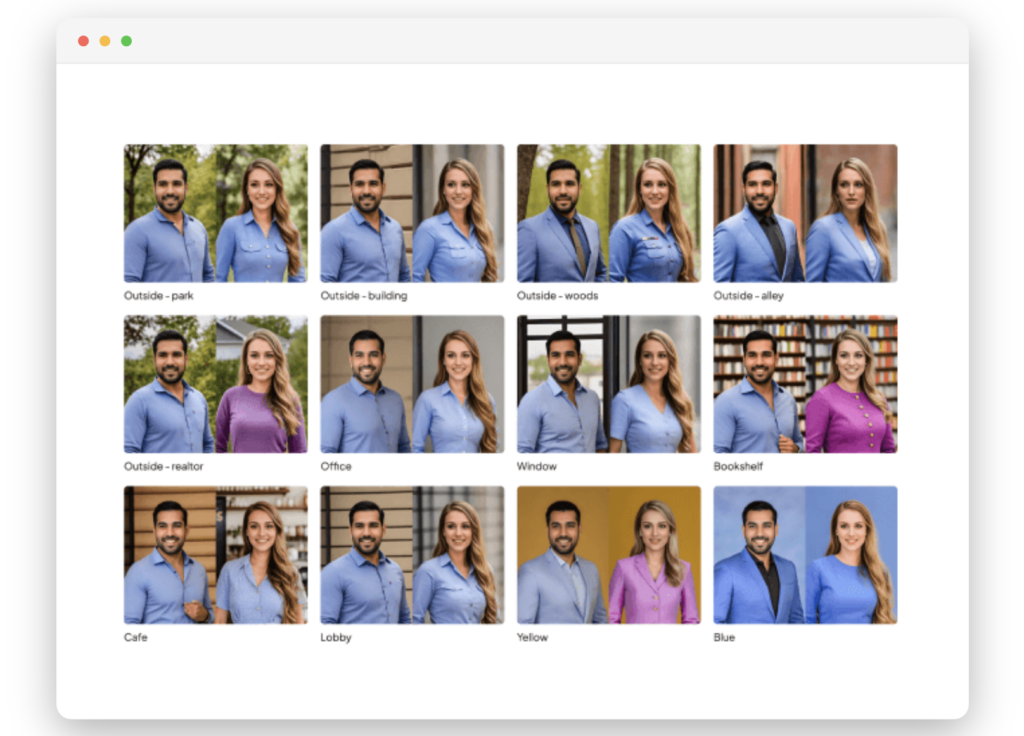 5. Quillbot.com
Quillbot is your go to paraphrasing tool. It has different modes that you can choose from. Like standard, formal, creative and more.
It uses AI-powered thesaurus to find the perfect word replacements. It also offers you significant control over the amount of changes you want it to make.

You can also integrate Quillbot directly to your Chrome and Microsoft Word to help you write better and faster.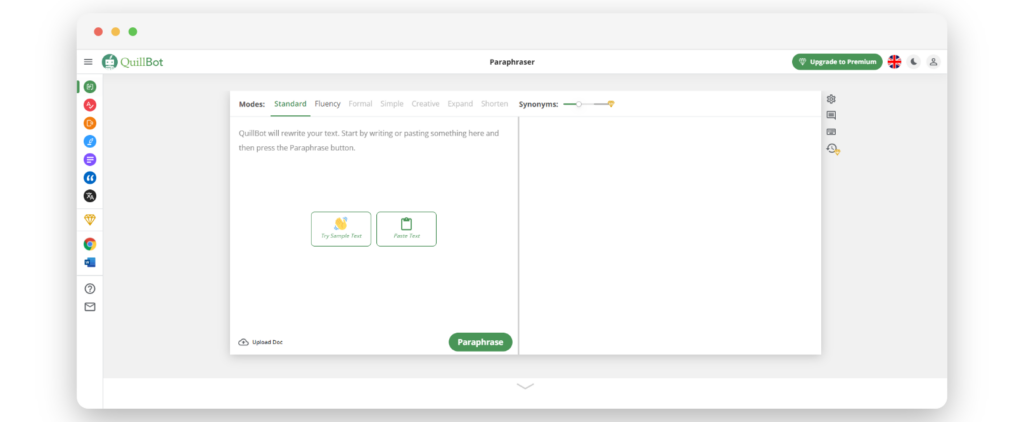 6. Jasper.ai
Jasper is an AI copywriter and content generator. That helps you and your team write content specifically for your brand.
You can instantly generate clever, original content for your blogs and linkedIn posts.
The AI chat assistant enables you to effortlessly communicate your ideas and preferences, resulting in tailored, effective copy that resonates with your target audience.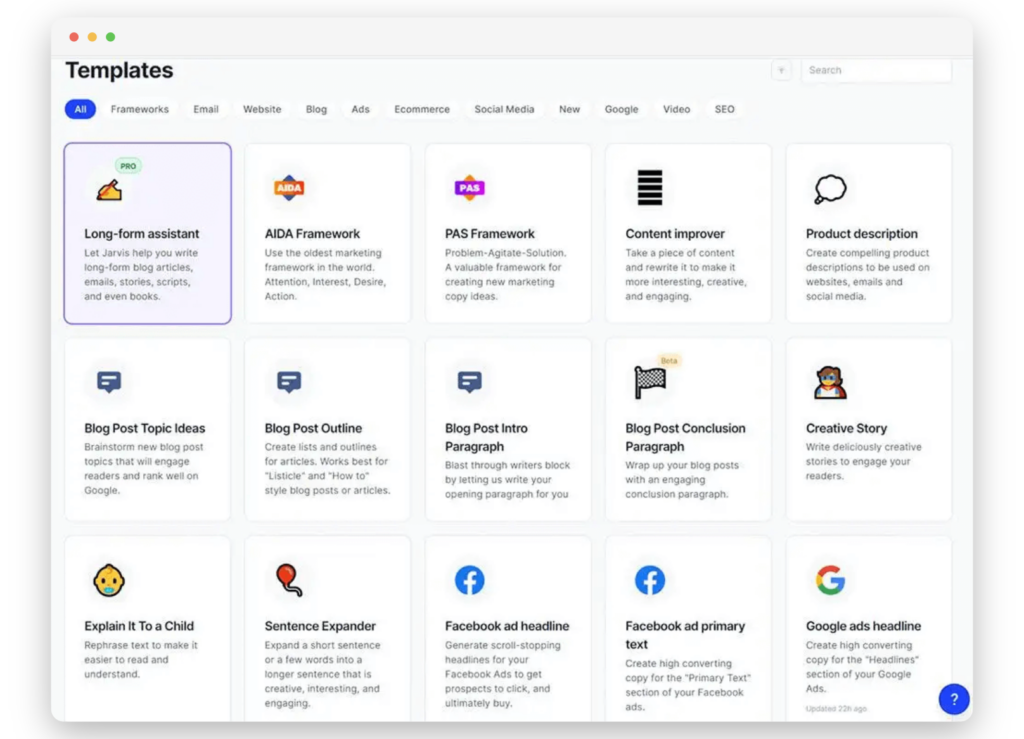 7. Pictory.ai
Pictory uses AI to automatically create short video snippets from your long form videos.

It automatically extracts valuable and important snippets of information from your videos.
It also adds accurate captions easily and automatically.
This tool is specifically helpful for accessibility reasons and because most viewers don't always watch videos with the volume on high for various reasons.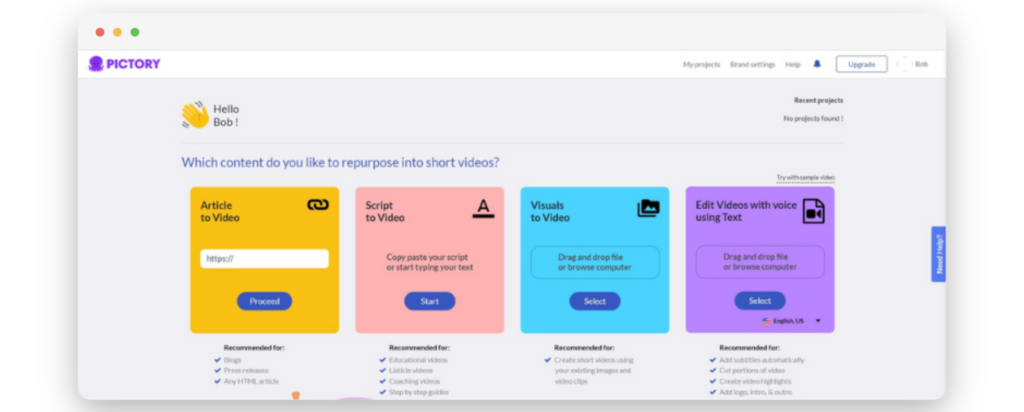 8. Murf.ai
And last but absolutely not least is Murf.
It is a text to speech software that uses AI to generate voice and speech.
Create voice overs with over 100% natural sounding AI voices in 20 languages.
And with Murf's studio feature you can even add video, music or image and be able to sync it with different voice overs. It makes planning and posting videos so much easier. So, you can post more videos quickly without using too many tools.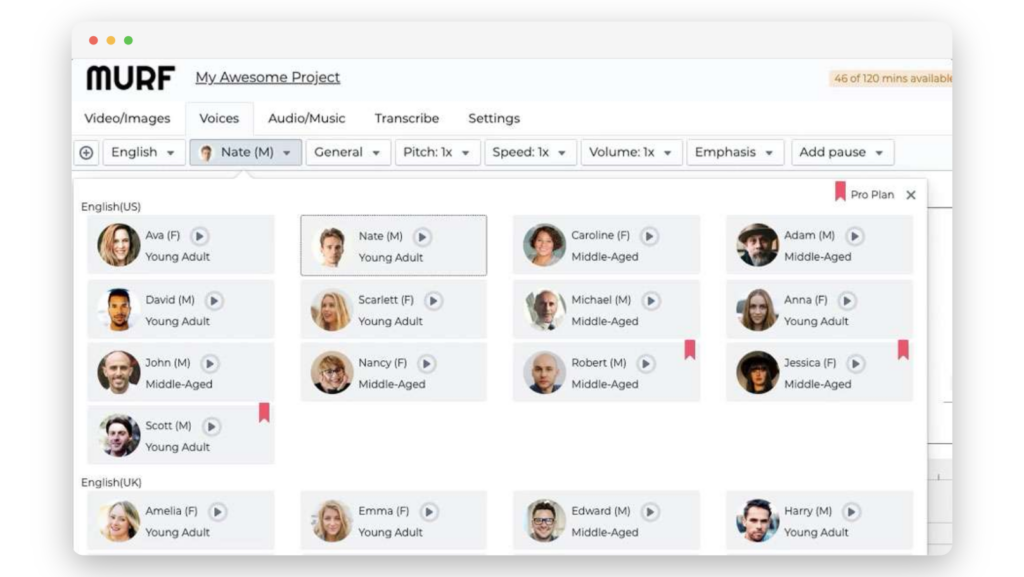 Final thoughts:
In this post, we've covered some of the best AI tools for LinkedIn influencers looking to take their LinkedIn game to the next level.
We've explored the features of Dux-soup, Descript, Postdrips, Headshotpro, Quillbot, Jasper, Pictory, and Murf and highlighted how each of these tools can help you optimize your LinkedIn presence and achieve your goals.
Whether you're looking to automate your outreach, improve your content creation process, or generate new leads, these AI-powered tools can help you do it more efficiently and effectively than ever before.
So why not give them a try and see how they can help you grow your LinkedIn network and achieve your business goals?