Are you worried that your content is becoming monotonous with each passing day? Contentdrips has your back with numerous features to help you create meaningful and engaging LinkedIn content. Say Goodbye to your boring old blocks of text as you bring them to life with our all-new GIF feature.
Don't let the acronym scare you. Trust me, it ain't rocket science! I mean it probably would have been if you had to do everything from scratch, but Contentdrips allows you to convert your static images into GIFs with just one click. Yes, you read that right! Now, let's get into the details and make the process even simpler for you.
Step 1: Choose a Template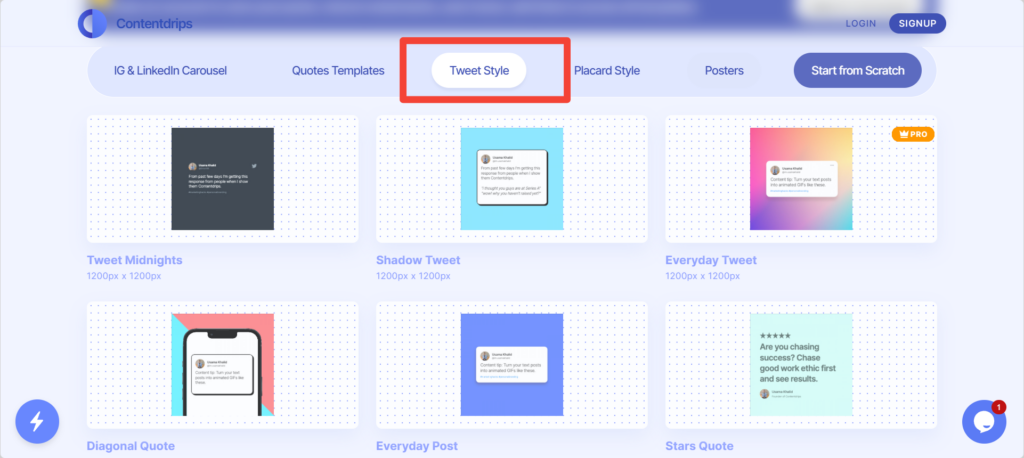 Firstly, if you haven't signed up on Contentdrips yet, what are you waiting for? Once you are logged in, give yourself a headstart on the task by choosing one of the pre-made templates for the post instead of designing one from scratch by yourself.
Step 2: Select your Favorite Tweet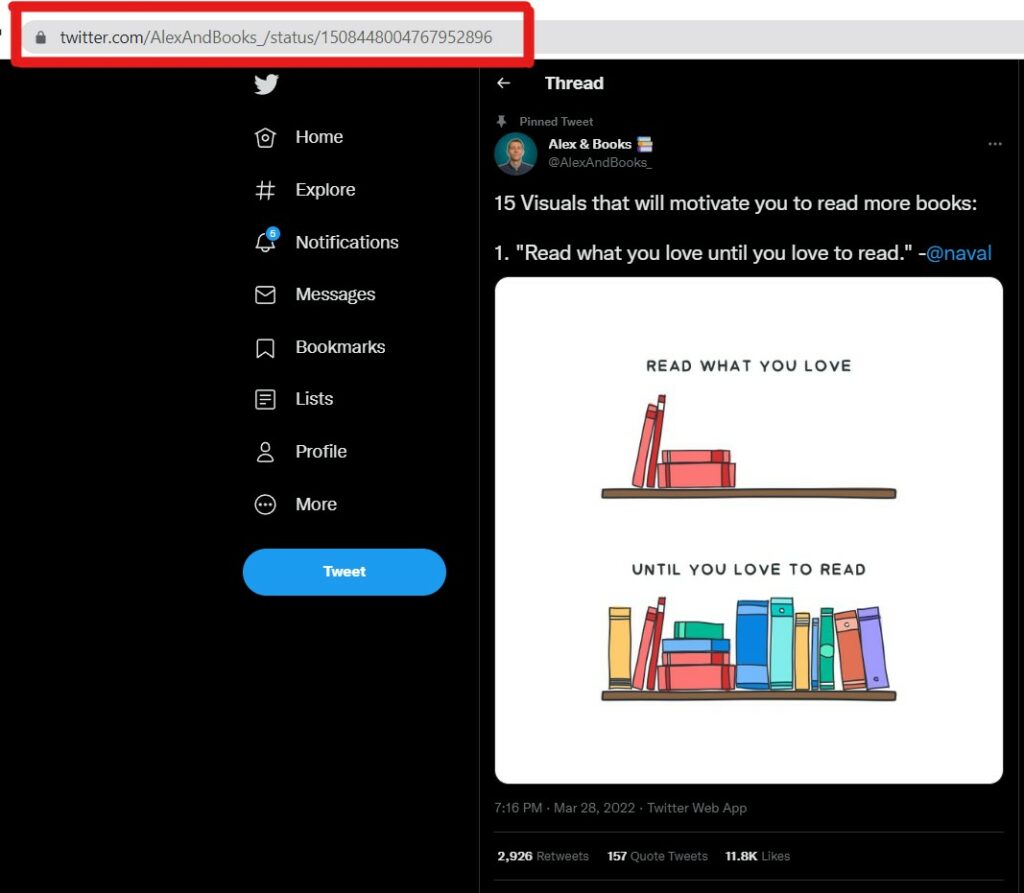 Now, decide which of your tweets is good enough to be repurposed as graphics for LinkedIn. We all have content that we are very proud of and believe that it deserves more engagement than what it received. It's time to bring those posts out to the spotlight because this is the ideal opportunity to get more juice out of existing content.
When people are scrolling through hundreds of posts on their LinkedIn feeds, GIFs are the type of content that tempts a user to stop scrolling and give the post a second look. A second look proves that a visually stimulating experience as such creates more room for engagement. Isn't that what all of us aim to achieve? The best part about repurposing old content is that you get a chance to grow on new channels without investing your time and energy in creating new content.
Step 3: Import and Animate Tweets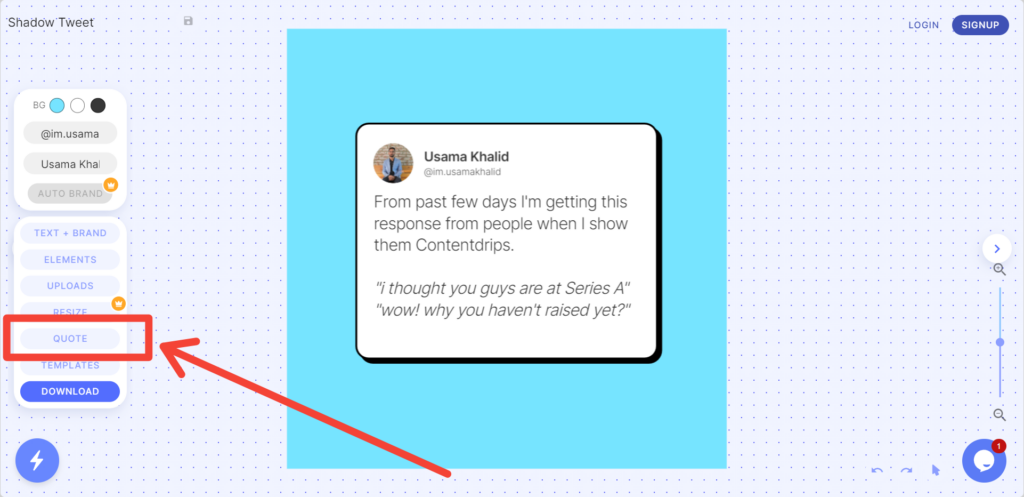 Once you have a tweet in mind, copy its URL and paste it into the Quote Editor box.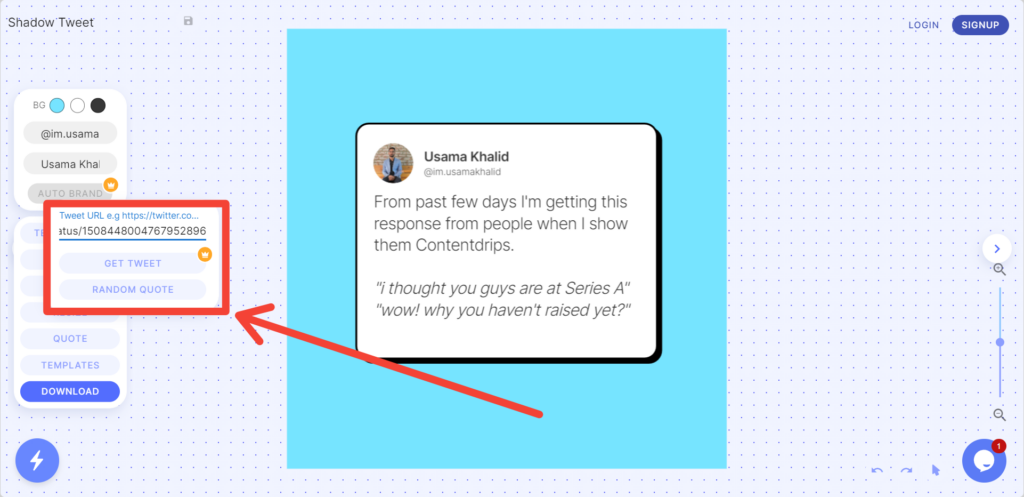 Then select the text and animate it into your preferred text animation style, some of which include a typewriter, fade by words, and reveal by lines.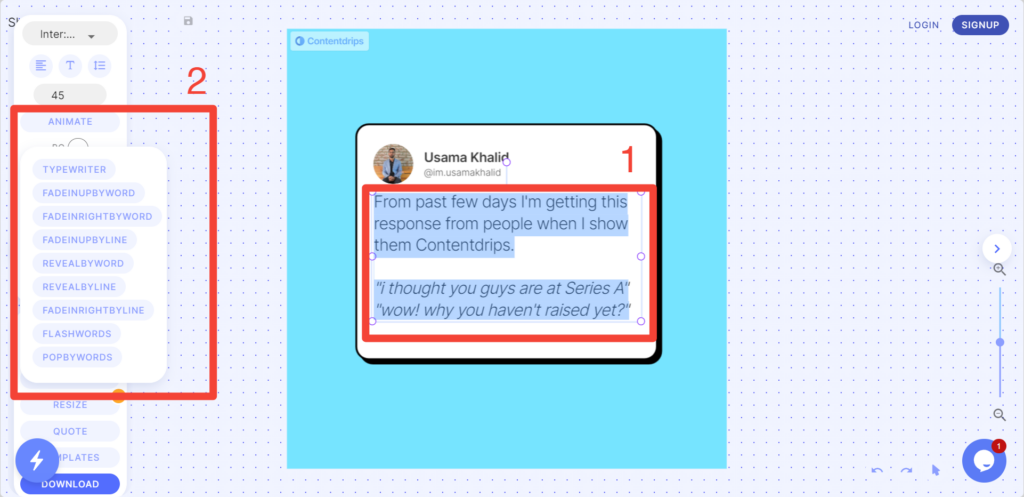 As you watch your tweet turn into an animated GIF, you will understand why GIFs on LinkedIn get eight times more reach than other kinds of posts. These looped animations are concise and to the point. They do not require much cognitive effort to be understood by the user which is why they are appreciated by all.
Step 4: Export GIF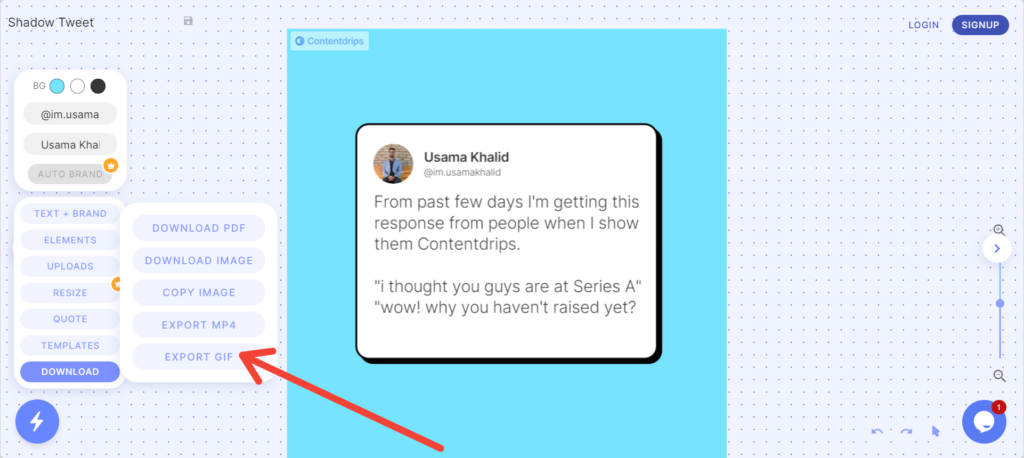 Lastly, export your post as a GIF after it is ready and show your viewers the kind of content that they miss out on if they don't keep up with you. Not only will your content become more effective, but the process of content creation becomes more efficient as Contentdrips takes the responsibility to deliver what you need effortlessly.
Still unclear about what to do? No worries. Visit Contentdrips' YouTube channel for a tutorial video explaining each above-mentioned step visually. Let's ensure that nothing is standing in the way of you and digital-revolutionary content.