Being consistent with your posts on LinkedIn is a great way to increase your reach and engagement. However, putting up the same old content every day and expecting favorable reactions from your audience is not realistic.
Having a system set up that helps manage your content would be a game-changer in this case and PostDrips has done just that for you by providing unlimited ideas to frame your content around.
Share how you've been feeling lately
No matter how successful or happy you are, there will be still be days that you won't feel your best and thats completely normal! Be it anxious, excited, sad or nervous, there will always be someone else feeling exactly the same as you so a single post could be relatable for many.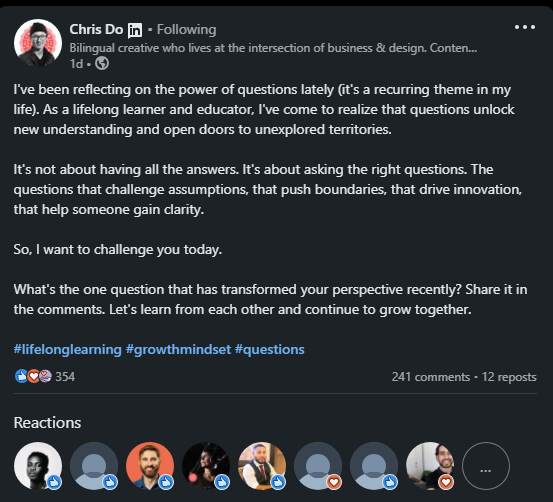 Talk about a faillure
Nobody wastes a second before talking about their big wins but is it ever the other way around? Normalize talking about the setbacks in your life and learning from your mistakes so others are encouraged to do the same.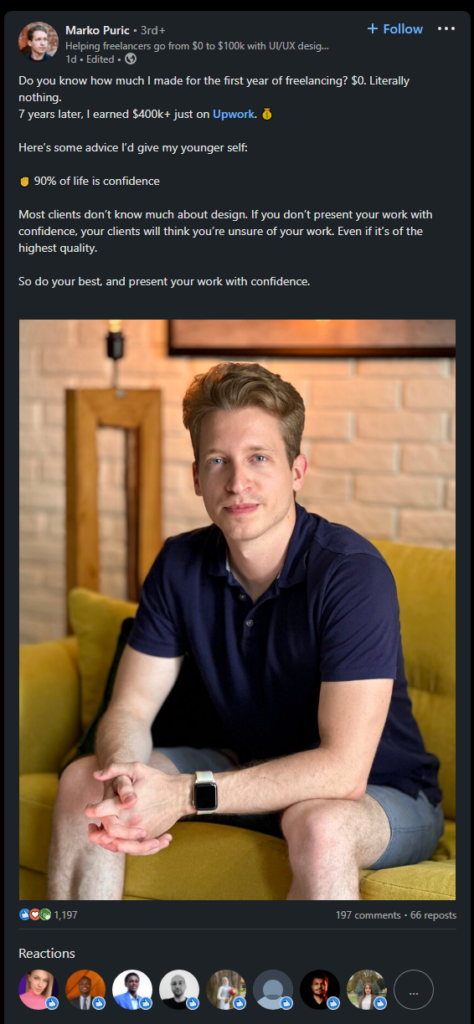 Share a lesson you learned this week
Life is a continuous learning experience where you pick up important lessons along the way. Why not share one with your audience so they can benefit from it aswell? The act of sharing keeps learning alive and encourages future growth.
Share the top 5 people you follow on social media
The great power of social media enables you to connect with people worldwide. With the options being so countless and diverse, give the people a nudge towards following the right people while expanding on how this has benefited you.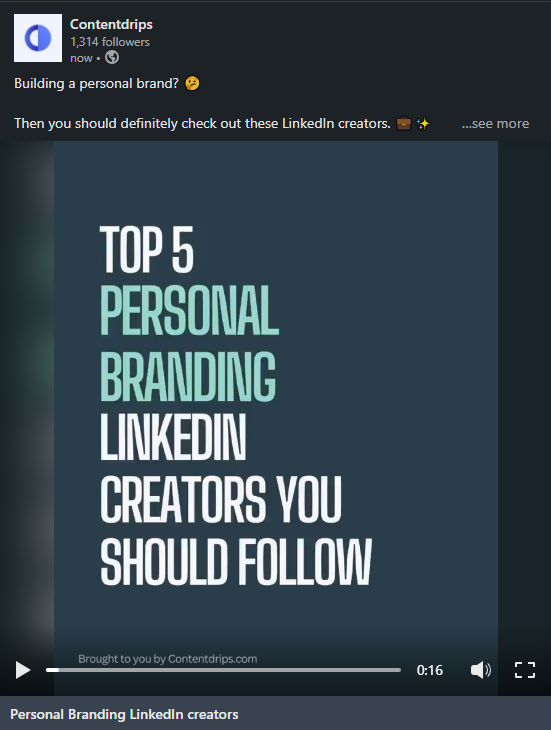 Share what you wanna do this month
Everybody is big on sharing their long-term goals and visions, break the status quo by sharing your short term goals whether it is something you want to accomplish today or by the end of the month.
Share Factual Information
Interesting or shocking facts are a great way to attract your audiences' attention towards a post. You can be the person that brings something new to the table everyday and expand the knowledge bank of your viewers.

Ask people to share something they created recently
Interactive posts that ask for your experiences or feedback receive the highest engagement. This kind of question will encourage a healthy discussion between fellow creators and further fuel their creativity. Not only will it be pat on the back for them but also become a soure of inspiration for you.
Go on Twitter, screenshot a tweet and share your opinion
Get involved in the trending conversations and share your feelings about it. Chances are, your unpopular opinion will get a higher reach than the original tweet.
Still in search for more ideas? We've got you. Postdrips our simple LinkedIn creator tool offers 100+ handpicked ideas for your next LinkedIn post right within the tool.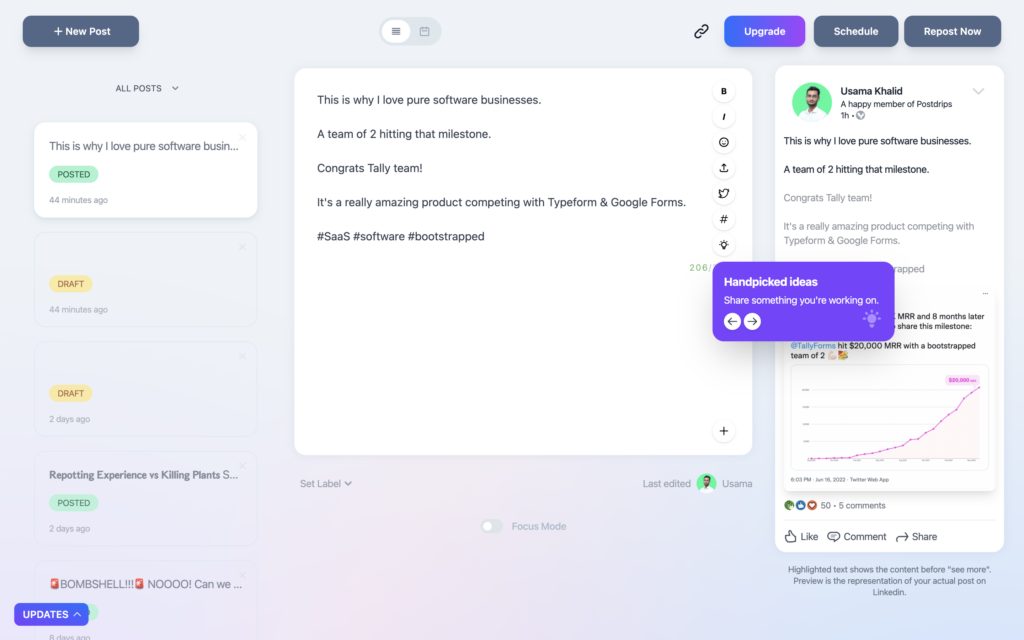 Log on to PostDrips to find these and many others to help you become a consistent poster on LinkedIn with fresh content everyday.