Contentdrips just released a chrome extension to help you repurpose your twitter threads and tweets more easily into social media posts or carousel for your LinkedIn and Instagram. You can even turn your tweets into animated videos and GIFs with Contentdrips.
Keep on reading to learn how to use it.
Download the extension:
There's a couple ways you can download and add the chrome extension to your browser. First you could either open google chrome web store, Click on their search bar and write "Contentdrips" and click on the first result.
or use this link.
Click on "Add to chrome" and it will get installed on your Chrome browser.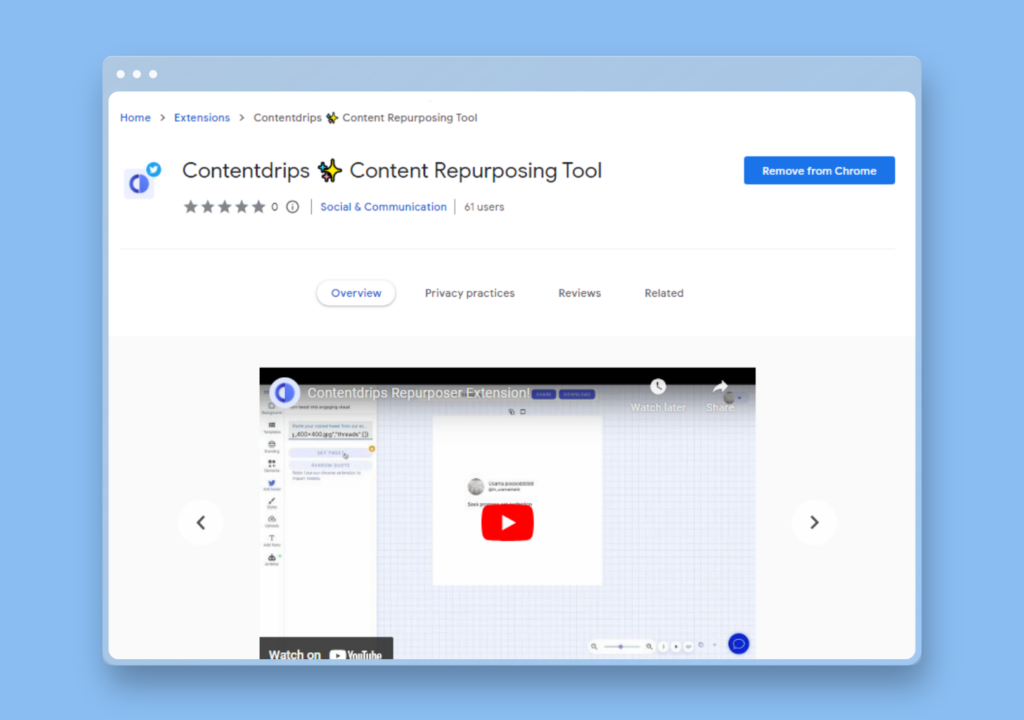 Repurpose your tweets:
Now that you have your extension added to your chrome browser, you can successfully repurpose your tweets and threads.
Go to your twitter and open the tweet or Twitter thread you want to repurpose, and you'll see the repurpose button next to your tweet.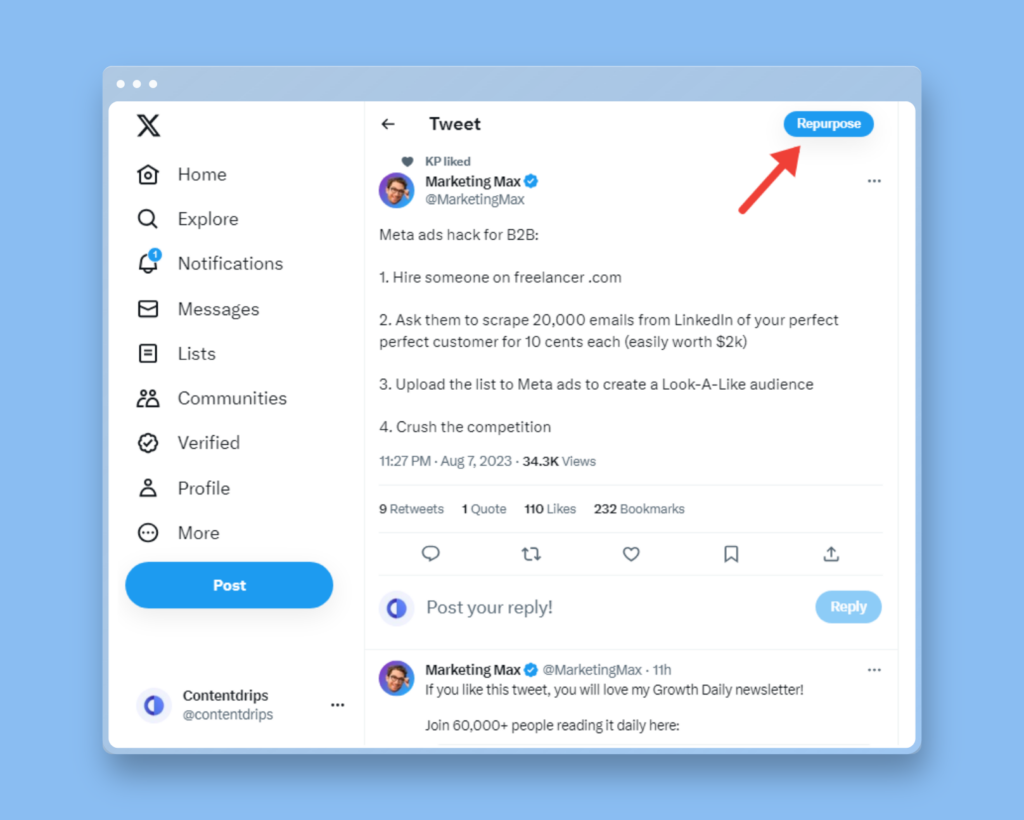 Click on that and it'll show you this pop-up.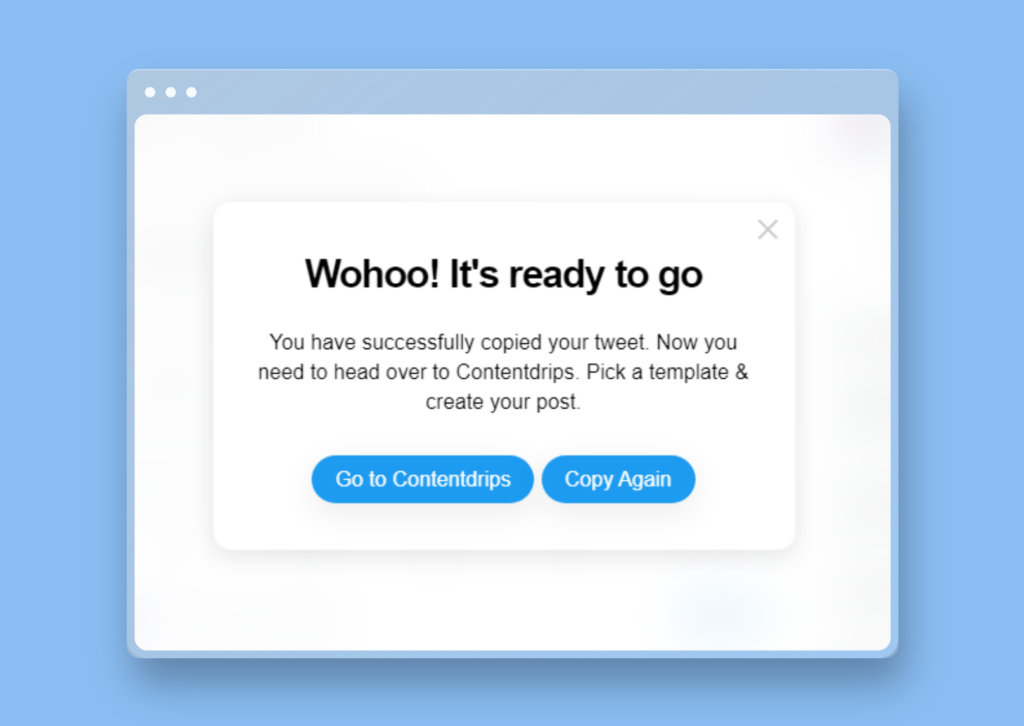 Now you can choose whether to go to Contentdrips or copy again.
Clicking on "Go to Contentdrips" will take you to the Contentdrips templates page where you open a template of your choice and just Ctrl+V or paste your tweet link in the "Add tweet" or "Thread too carousel" section in the tool bar.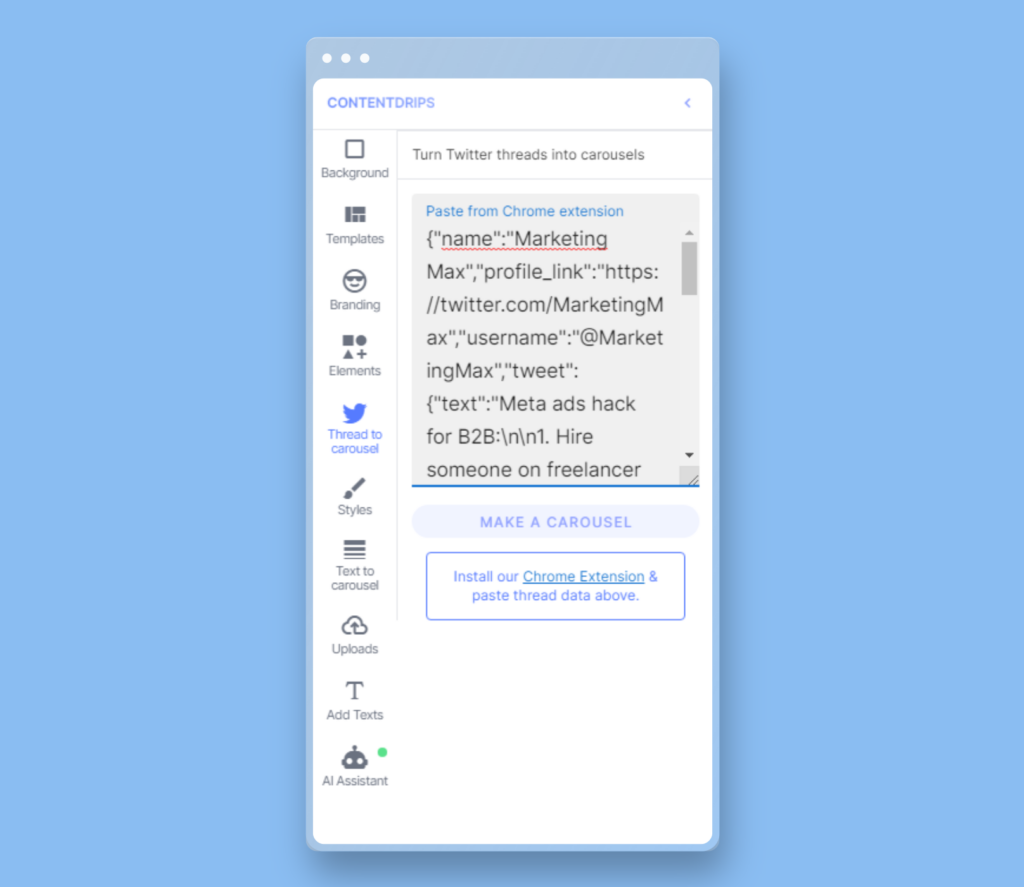 Click on "Get tweet" or "Make a carousel" If your making a carousel. and your tweets will be added to the template.
That's it.
You've successfully repurposed your tweets into a social media post or carousel.
In conclusion:
Install Contentdrips' Chrome extension.

"Repurpose" button will appear next to your tweets.

Click on the "Repurpose" button to copy your tweet.

Paste copied tweet into Contentdrips' editor.

Click on "Get tweet" or "Make a carousel".

Done.

Happy posting!