Our customers were having a hard time aligning objects in their designs so we added guidelines.
Follow along and I'll show you how to use these guidelines.
It's easy enough simply open your design or open any template of your choice.

Click ESC or click on the canvas outside the template.
And you'll see the guidelines option in the toolbar.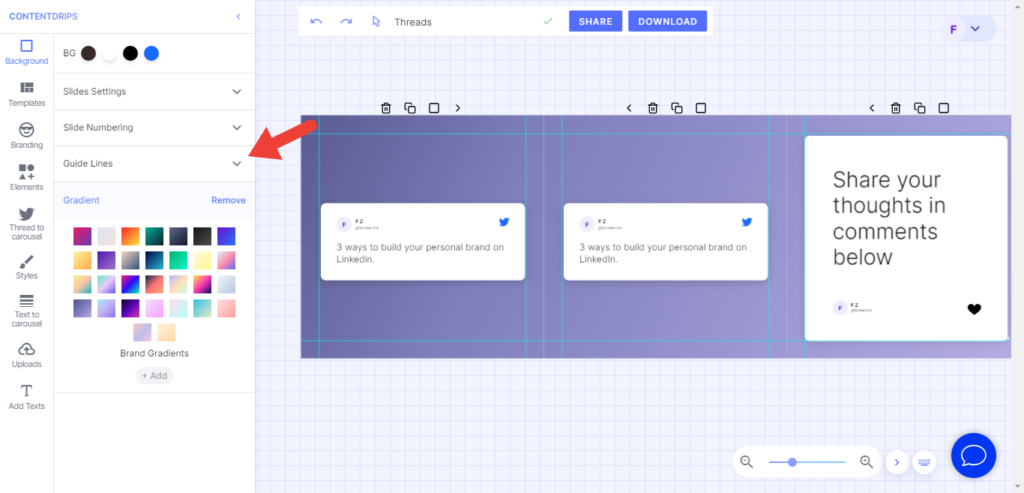 From there you can select from either a horizontal guideline or vertical guideline.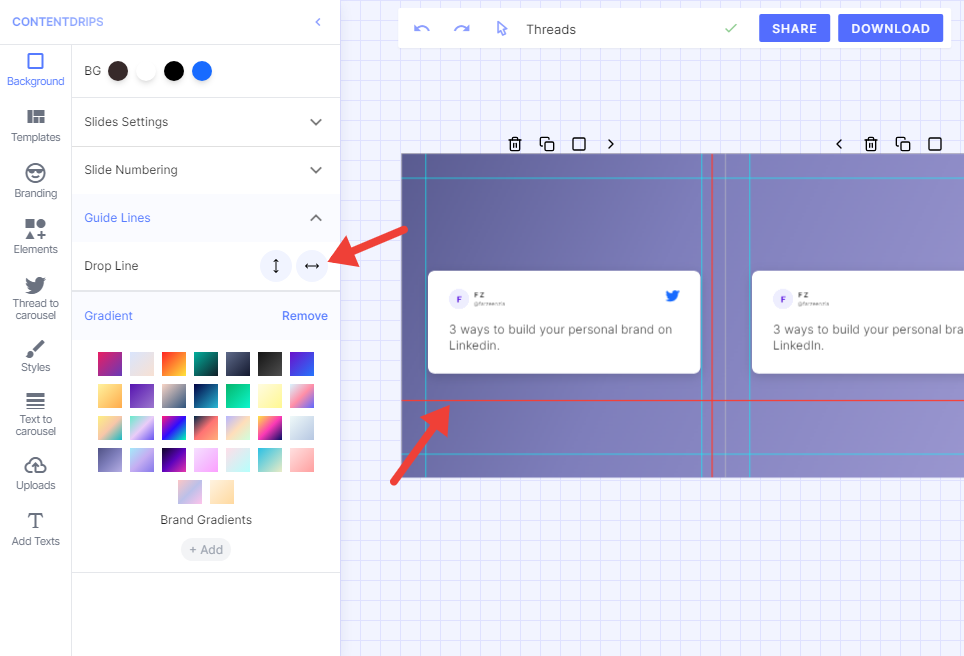 Double click on the guideline to change it's color or width.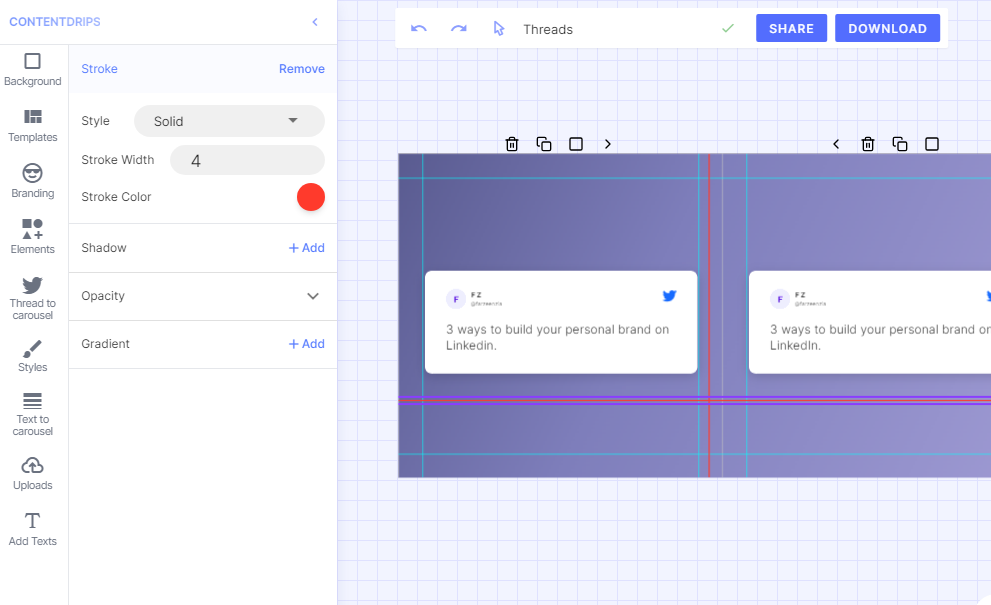 Add as many as you need.
That's it. You've mastered Contentdrips' guidelines.
Go try it out.
And don't forget to tag us in your designs.
Happy crafting!