So you got a really long Twitter thread packed with full of value and its getting really good engagement.
You should probably share it on your LinkedIn as well. One piece of content shouldn't remain on just one platform. You should always be distributing and repurposing it for other channels as well.
To turn that Twitter thread into a post you have to split up each tweet, copy its content one by one which is really time consuming and takes a lot of effort. As you will be unrolling a Twitter thread into a plain text.
So we built a solution for it in our tool Postdrips.com
Here's the quick GIF to explain you how it works.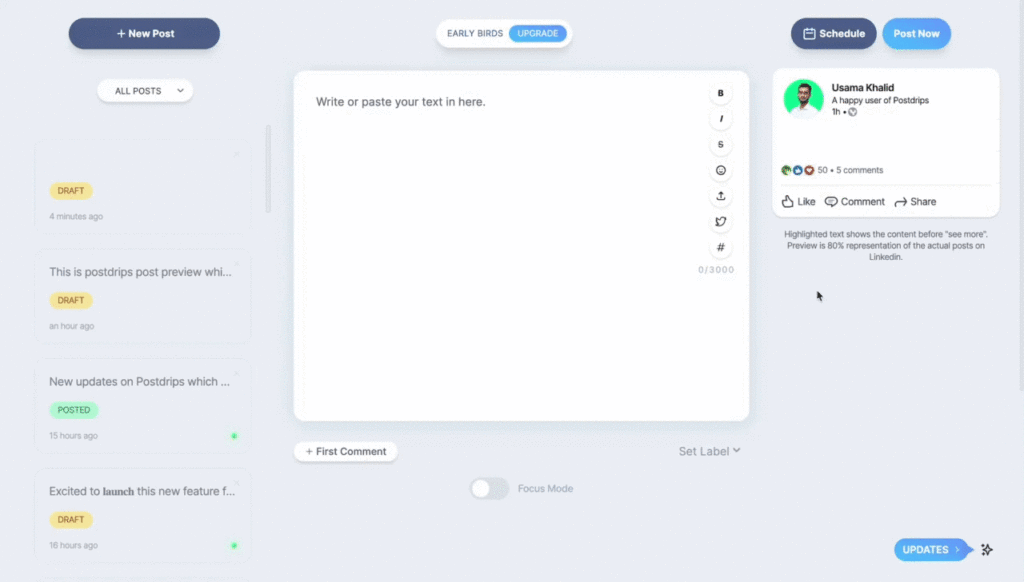 All you need is your Twitter username and link to your thread. You will need to login into your Postdrips account. Just go the website and Login with your LinkedIn account.
Once you're in. Go to the settings popup, click on Twitter and add your username in there.
That's it. Now click on Twitter icon in your text editor. It will show you a popup. You will enter your Twitter thread or any tweet URL and it will fetch that content in your editor.
Now you can post it immediately or schedule it for later.

So this is how you turn your Twitter thread into a LinkedIn post super easily and quickly using our tool Postdrips.com
Let us know if you got any feedback

Happy repurposing your Twitter content for your LinkedIn.