Growing a personal brand in 2021
is indisputably important for everyone. It can fetch you a partnership, a job, a gig, and even a good relationship. Within a crowded market, your personal brand acts as a differentiator.
Through speaking engagements or content, you can establish yourself as a reliable expert within your field. This is crucial to anyone with a small business or startup since, consumers are buying you. When they are buying you, they are buying what your brand represents. Therefore your personal brand acts as an open CV/Resume of yours.
To improve your personal brand, you need to be on every relevant platform and choose content that helps you stand out. Thus, within this article we shall enlighten you with five tools which you can use to enhance content for your personal brand.
Kapwing.com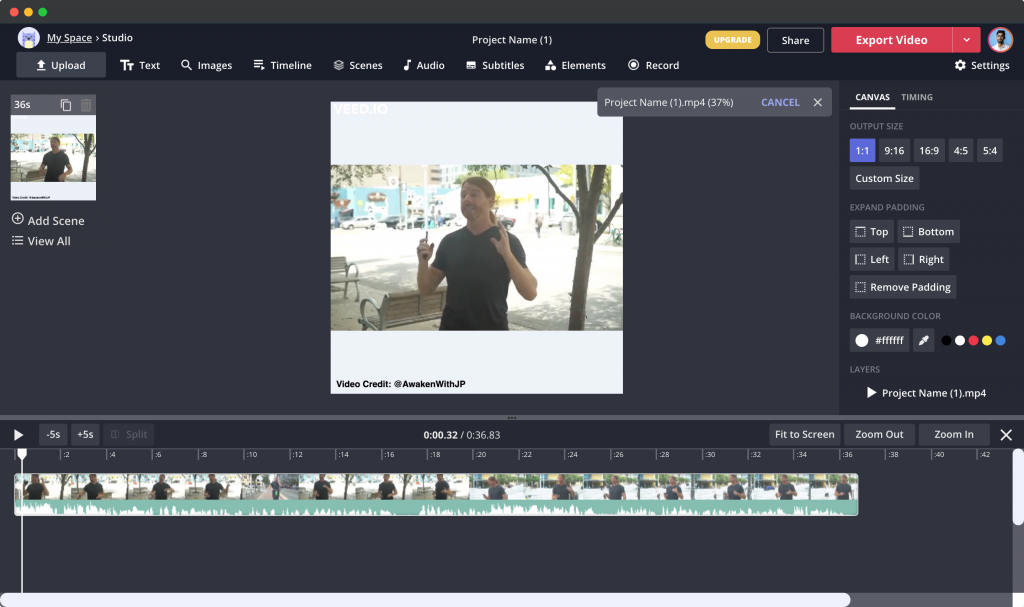 This is a collaborative platform for composing videos, images and GIFs. You can add texts, subtitles, trim, crop and do all sort of video edits.
Why is it the right platform to use?
Here every modern creator be it students or professionals, will come across templates and resources which can help them generate media faster.
Headliner.app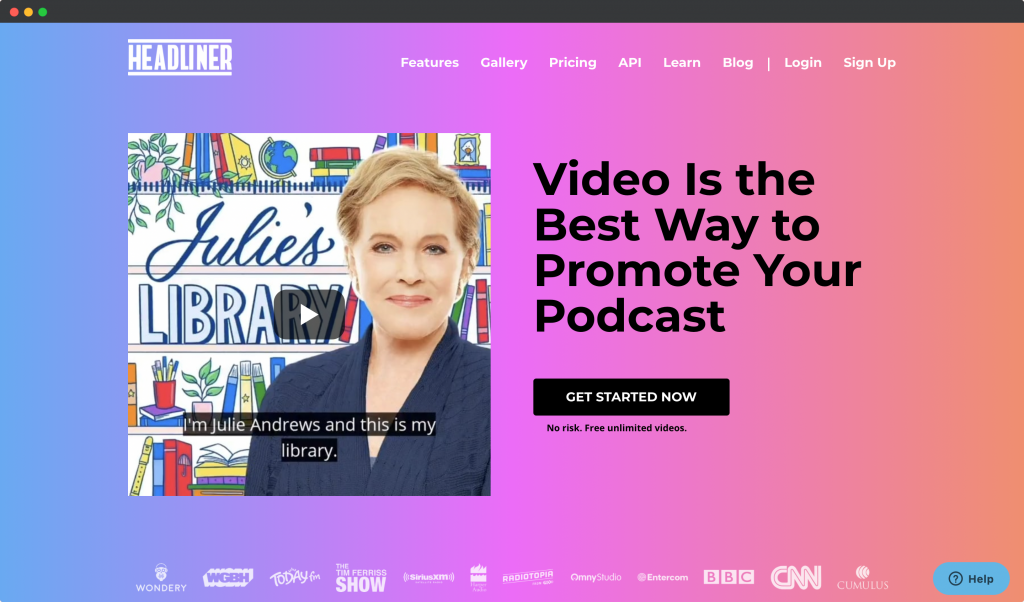 When it comes to marketing podcasts, Headliner is the app for you.
These are the steps you need to follow for generating content that can enhance your brand:
Come up with a wonderful idea, audio or video.
Insert images, GIFs, captions, animations and more.
Export your creation and share it across your social media.
Link to the tool: headliner.app
Hootsuite.com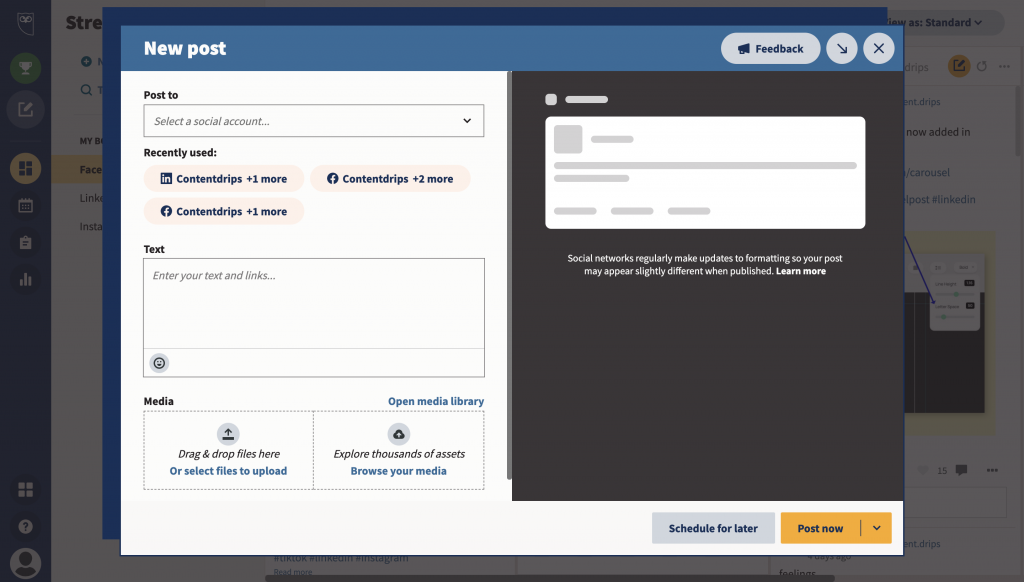 With this application, you can easily manage all your social media and get the desired results. It allows your schedule and post on every platform and comes with a free plan as well.
They have partnered with several business, be it small scale or the Fortune 500, to transform the way they do business.
Their success stems from bringing consistency within social channels and understanding this audiences.
So if you aren't affiliated with this app, it's time to get started.
Link to the tool: https://hootsuite.com/
Typestudio.com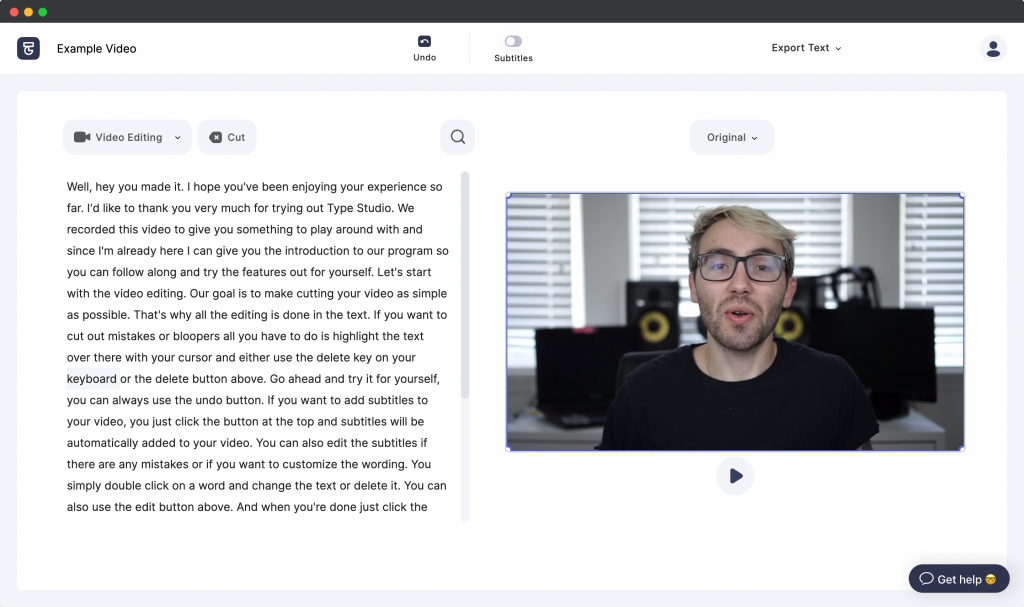 This application is an online web-based tool which allows you to edit your videos like editing a word document.
With the cool options listed below, you can easily edit your videos wit this tool:
Converting a video to an article.
Automatic subtitles.
Repurposing video content.
Transcribing Videos.
Translation of the subtitles.
Sharing videos.
Link to the tool: https://typestudio.co
Contentdrips.com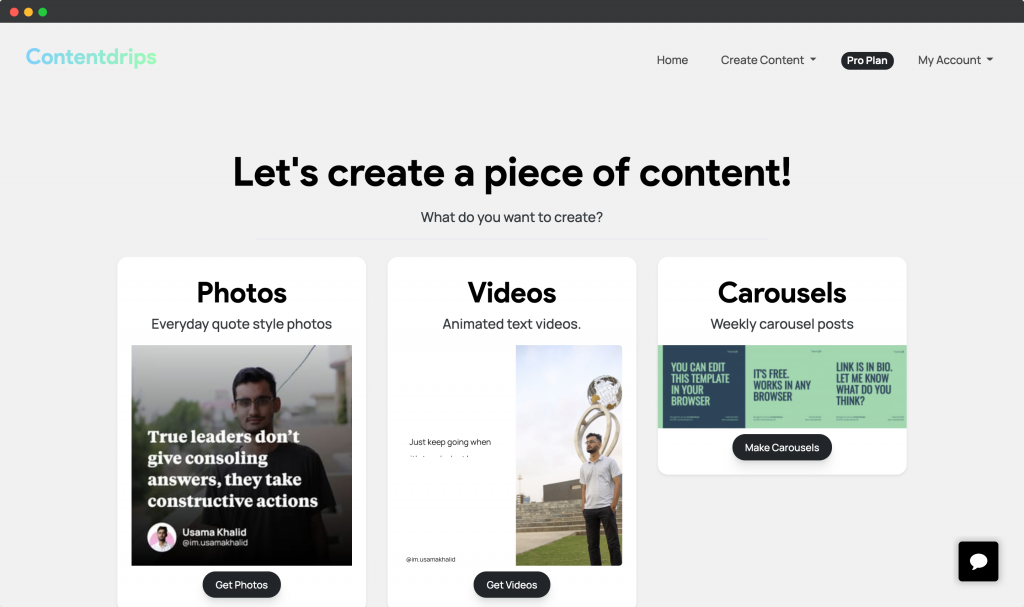 This is the simplest solution for generating daily content for your personal brand. This applications allows you to create seamless carousels, bite-sized videos and photos effortlessly.
The benefits of using this app are that it can convert your text content to short videos with just a few clicks. It allows you to design carousel posts within your browser, and post every day quote style images.
Link to the tool: https://contentdrips.com
Your personal brand is your portfolio for future prospects and customers. That's why it is essential to put in some effort to enrich your personal brand.
These all tools will help you generate content for your personal in much easier and faster way that will oomph your brand, thus if you are not already using them, it's time to get started.