Hi,

Today I'll share that how you can LinkedIn carousel posts at scale. LinkedIn carousel posts works really well as compare to text, videos & photos. Organic reach on carousel posts are much better.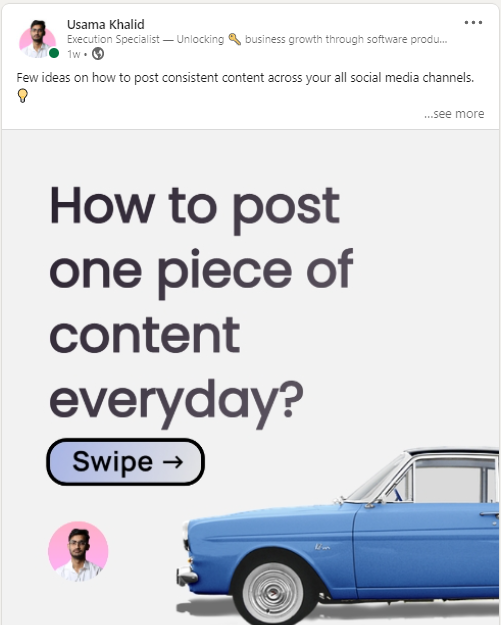 You should turn most of your text content into carousel post. For e.g. a blogpost can be turned into a carousel post, a twitter thread can be turned into a carousel posts, a podcast episode can be turned into a carousel post.
Any long form of text content should be turned into a carousel post.
So let's get to the point. How you can create carousels posts like these.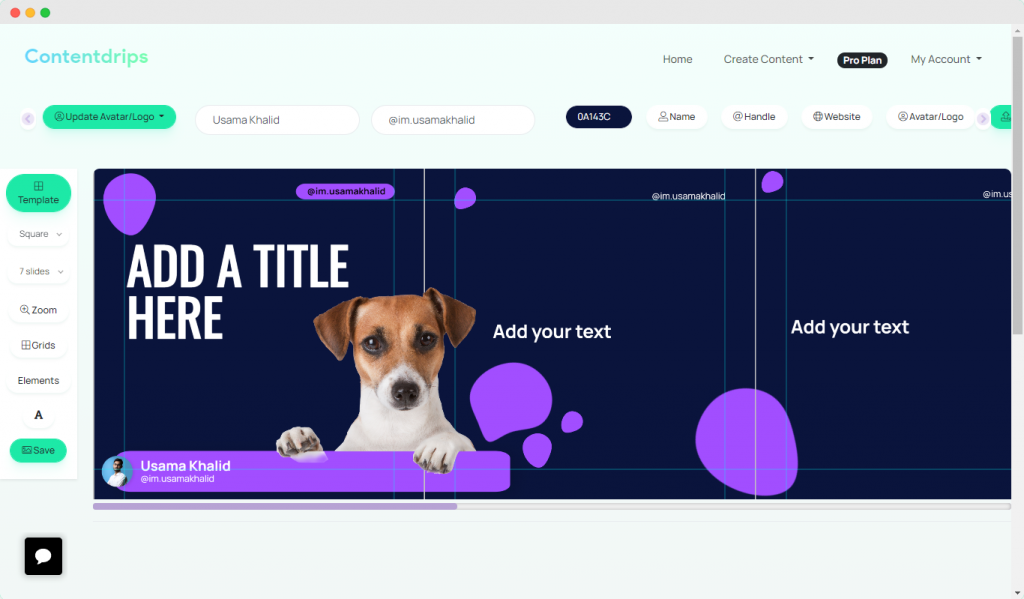 It's a web-app that works in any browser to create seamless carousels for Instagram & LinkedIn. There are many pre-made templates which you can use to speed up your content creation.
So pick a template or start designing your own if you're feeling creative.
Once you're done you can export PDF of your carousel which you can upload on LinkedIn to post your carousel. You can also export PNGs for instagram carousel,
If you have any questions, just let me know in the comments below.