We're finally spilling the beans. In this blog we'll share the treasure trove of secret LinkedIn features that will definitely change your LinkedIn game.
Let's get started:
Secretly check someone's profile
If you want to check out someone's profile but don't want them to get the notification that it was you, then here's what you should do:
Go to setting.
Select visibility.
Click on profile viewing options.
And, Select what others see when you've viewed their profile.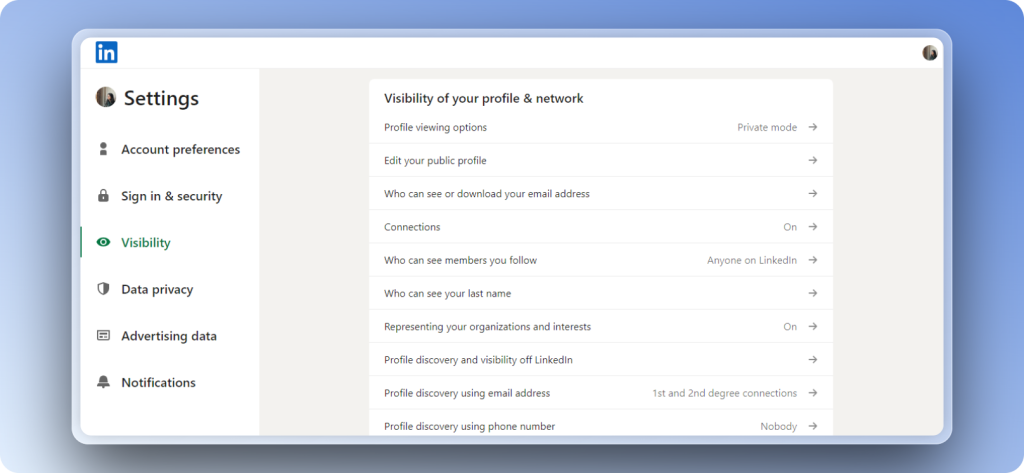 Use first names when tagging
You don't have to write their whole name when you're tagging someone in your post. Even just their first name will do. It looks better and gives off a more neutral tone.
After adding the tag press [backspace] once and the full name will be cropped to only the first name.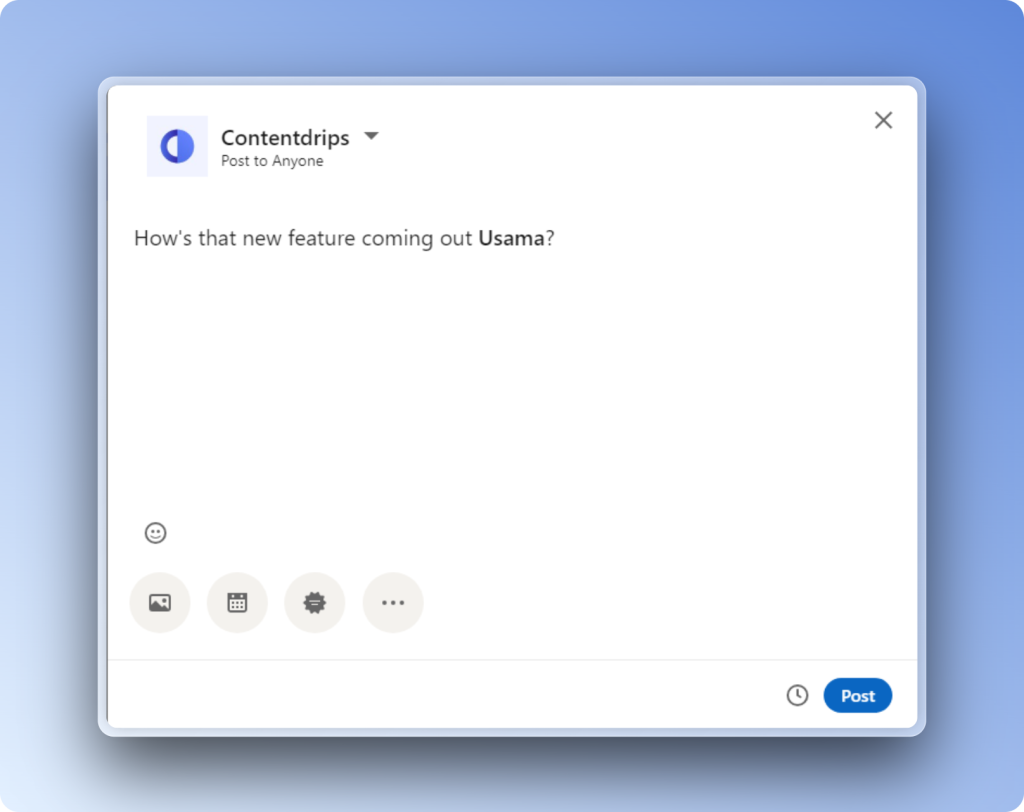 Add your website to your profile [Premium]
Did you know you could add a custom button on your profile, where you can link your website or any other site. Here's how:
Go to your profile, click the 'edit profile' icon.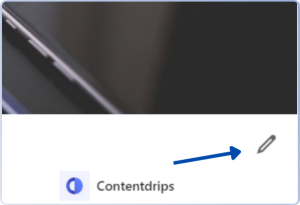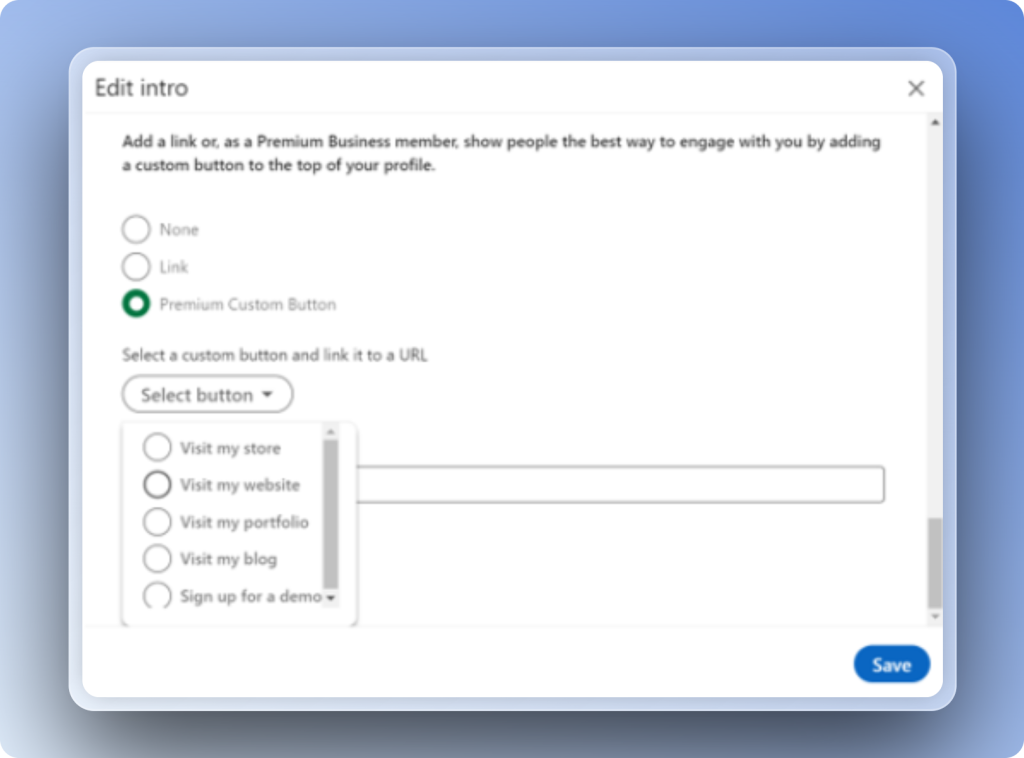 Merge your accounts
If you have 2 accounts you can merge them together for more ease of use. Here's how:
Go to the help page from your profile drop down.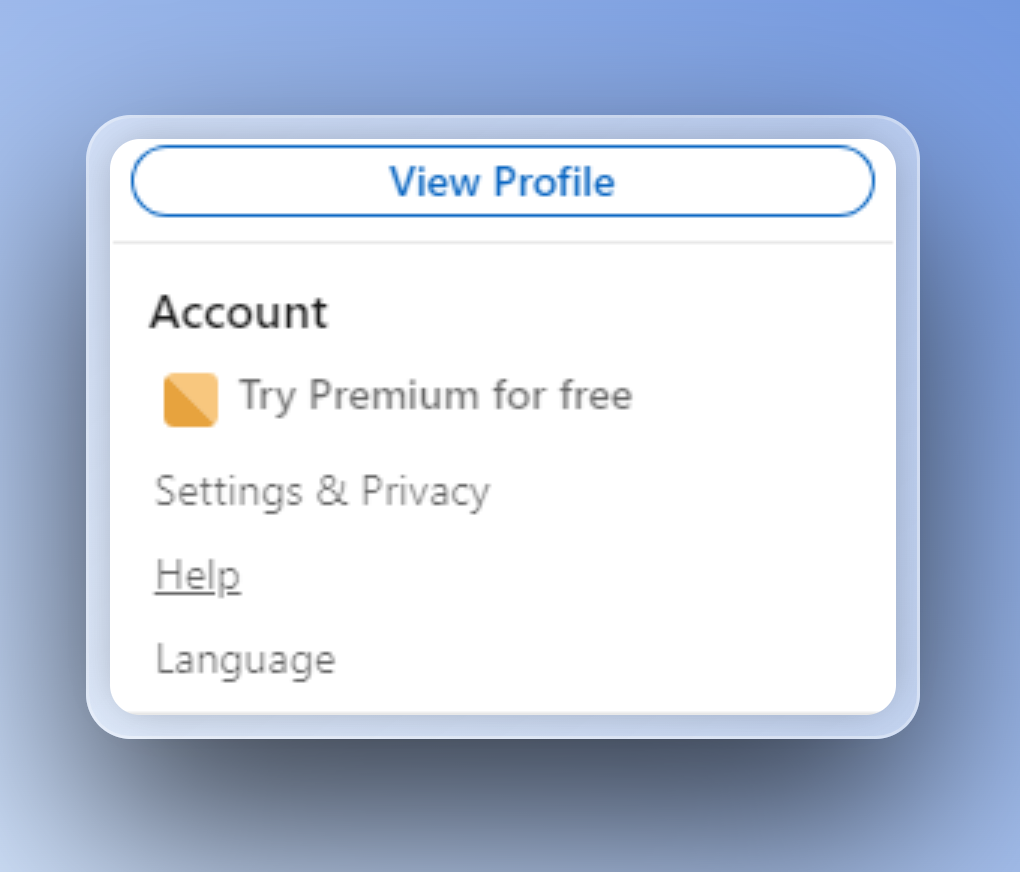 Search "Merge", Click on the first link.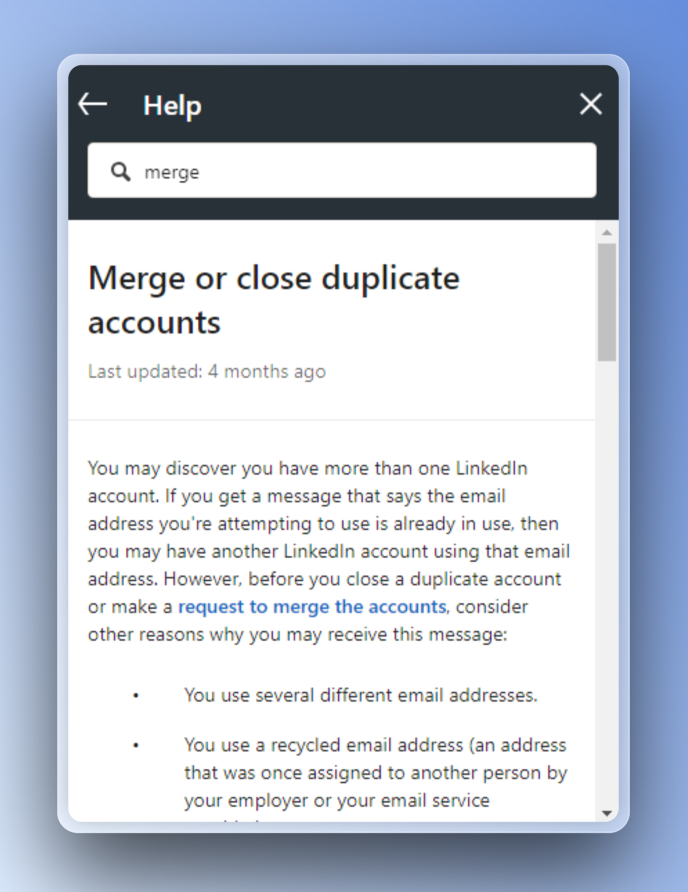 From here you can send a request to merge your accounts.
Find service providers
Did you know LinkedIn has service providers and that you can request a service from them directly through LinkedIn. If you didn't now you do.
Here's how you can find them:
Simply search for the service that you're looking for and select 'Services' from the filter bar and you'll see all the people who are providing that service through LinkedIn.

You can advance your search further by filtering through 'location' and 'categories' option.
Find people interested in you [Premium]
You can actually find and connect with people who are interested in you. This can help you find out which companies are interested in hiring you.
To do that, From your profile go to analytics, then to profile views.
Then turn on Interesting view and you'll see those people who have checked your profile and who are hiring for roles that are related to your profile or are connected to someone hiring.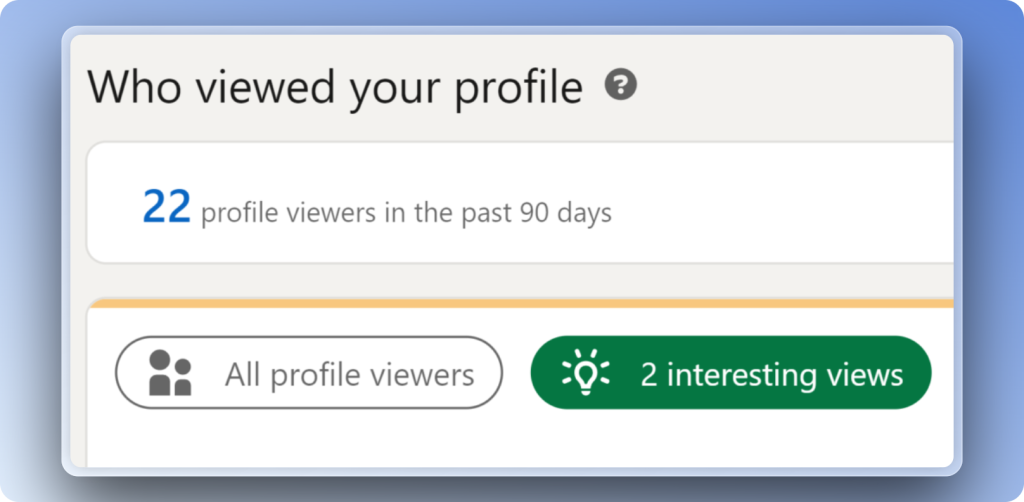 In this blog we went through the journey of discovering hidden LinkedIn features. From sneakily browsing someone's profile without setting off any alarms, Tagging only first names, And merging your accounts.
And for those with the premium experience, discover how to add your website to your profile with a custom button, and even identify potential employers interested in you.
Remember, LinkedIn isn't just about job hunting; it's a goldmine of opportunities waiting to be explored.
Use these tricks and grow your LinkedIn influence, connect with professionals and unlock potential career opportunities.