It can get boring reading a one colored carousel. To fix this you can use different colors for every other slide or make them all different colors.
Here's how you can change the color of individuals slides in a carousel post on Contentdrips.

Step One
When you are on the editor page, click on the square icon above the slide that you want to change the background color of.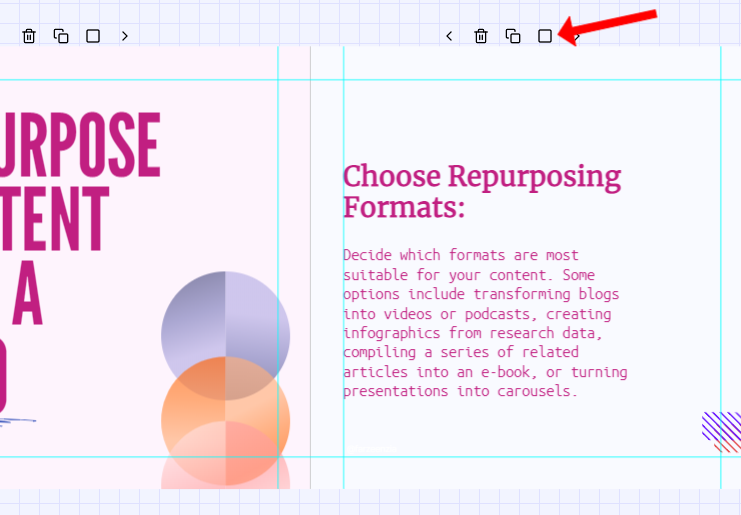 This will add a seperate background to your slide.

Step Two
Then you can change it to the color of your choice by clicking on the blue circle beside 'fill' on the toolbar.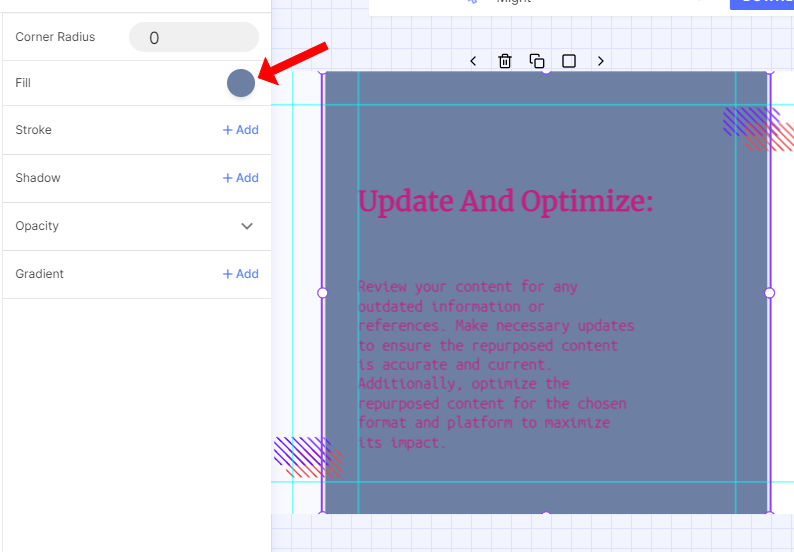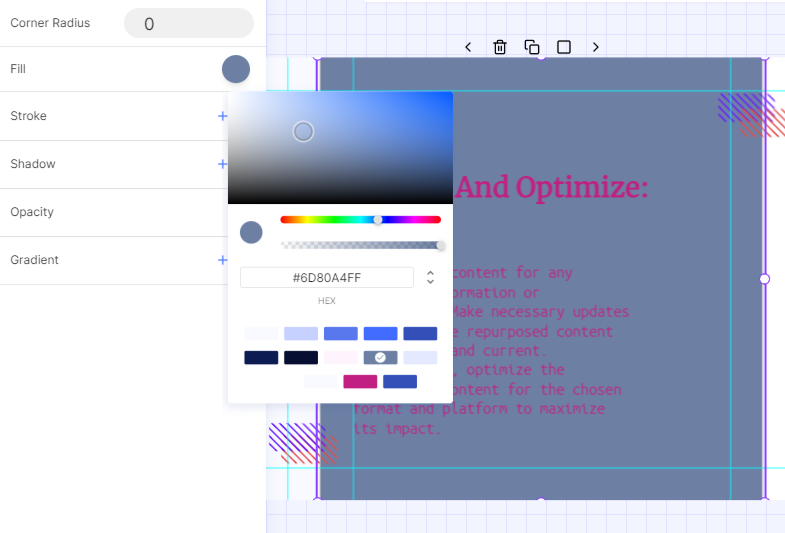 That's it. Enjoy your carousel.