Designing posts has never been easier, We have added something new that'll help you save so much more time.
Contentdrips can now detect similar types of elements and is able to swap them to a different element.
Step one
Select the one element or one of the multiple elements you want to swap.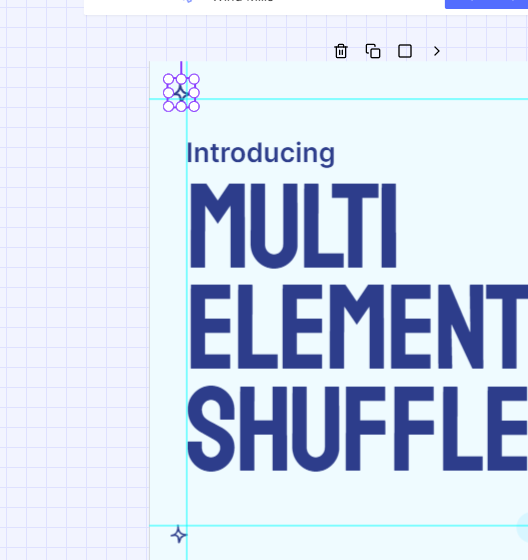 Step two (Optional)
If you don't see the 'shuffle element' button then follow but if it's already showing then, Go to the property option and change it's property to 'Swappable'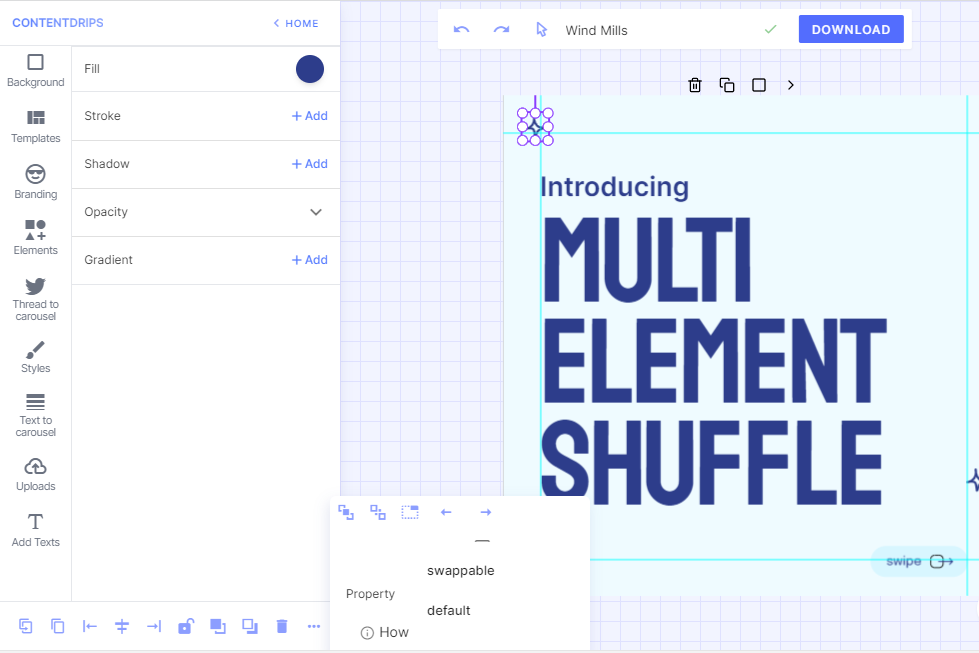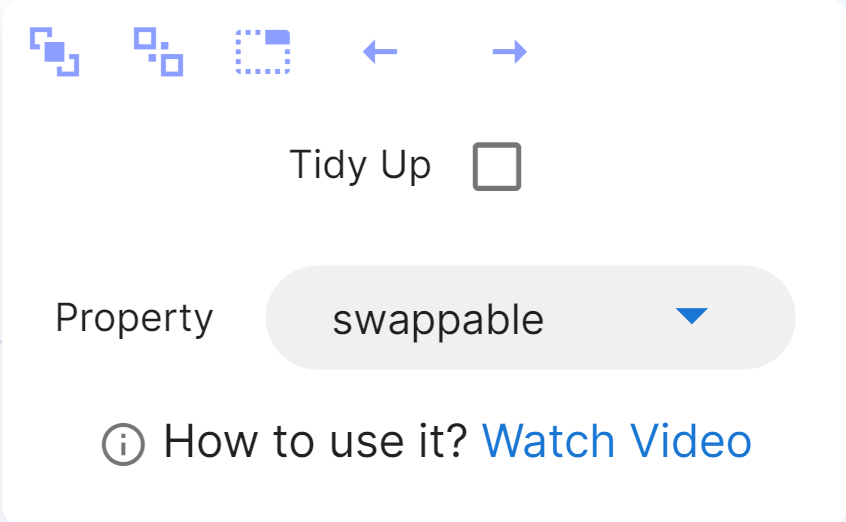 Step three
Select that same element again and click on the 'Shuffle element' button.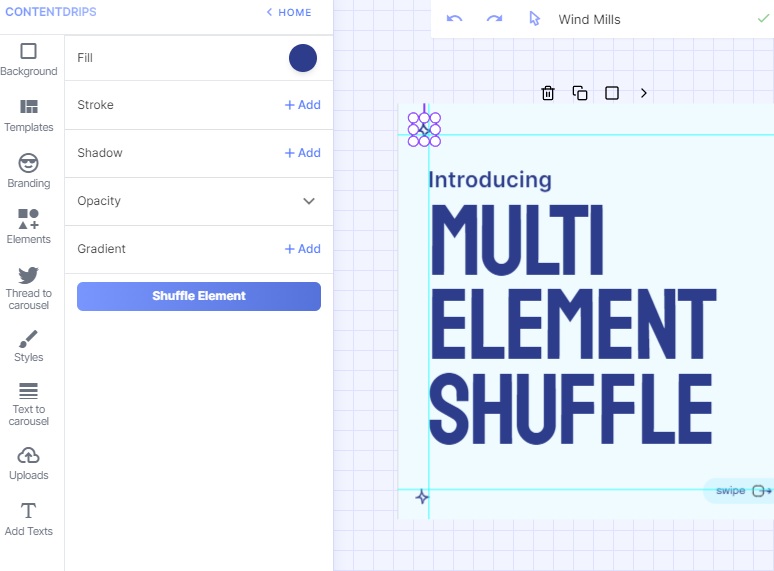 Step four
Select whichever element you want. And all the same type of elements will swap to the selected element.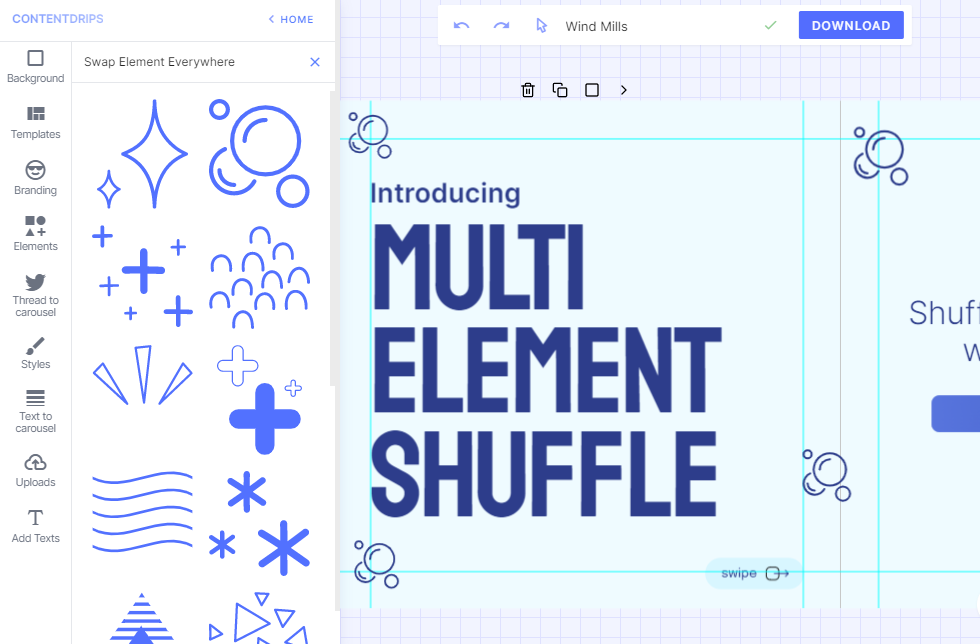 Here's a quick video demo:
We'll keep adding and updating Contentdrips to make your content creation process even easier. But we can't do that without your help. So if you have any suggestions or any confusion do not hesitate to contact us, our helpline is alway open for you. Or message me on LinkedIn.