Hi,

Today I'm going to share how you can make better performing Twitter posts that gets attention of everyone. These are seamless multi-image posts.

This is a quick example of it: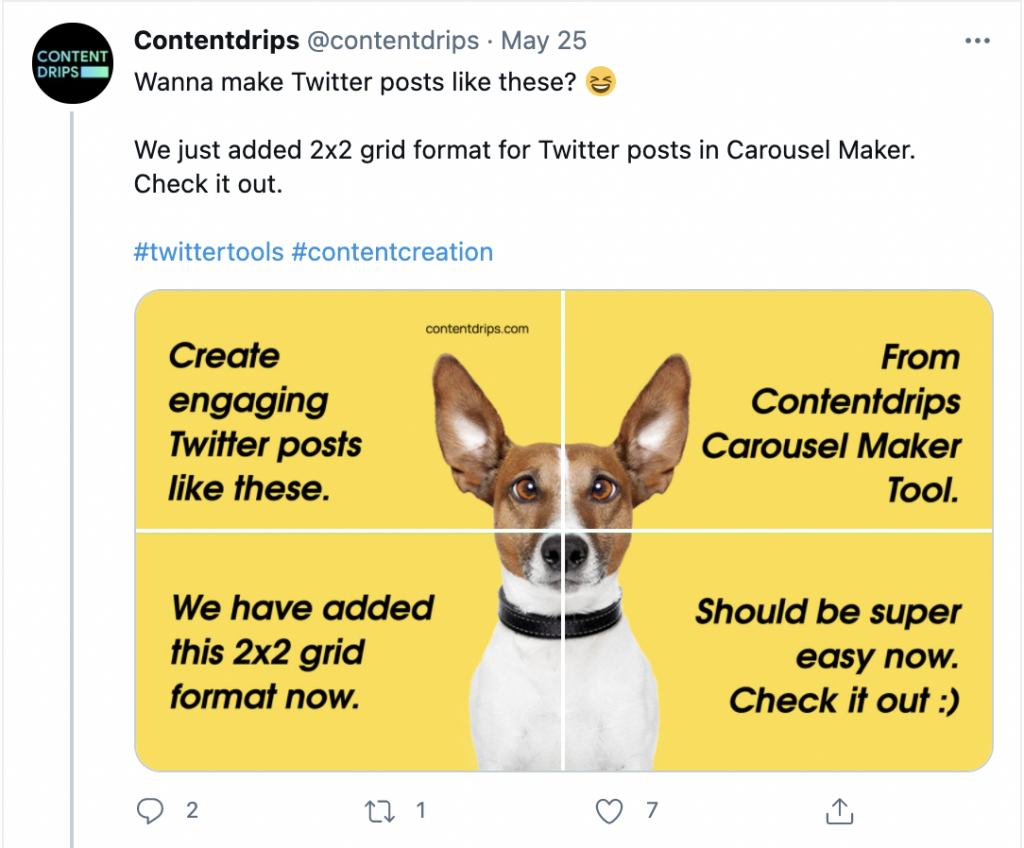 So this is how you can make posts like these. We added this new post format in our Carousel Maker tool recently.

Go to Settings -> Post Type -> Twitter Post.
Now it's time to design and show your creativity. You will see 2×2 grids format. Upload a image across the grids to get a seamless effect that makes people wonder and that grabs the user attention.
After you're done with adding text, images and shapes. You can now export. Hit Save button. Here you will find the option to Download JPEGs.

You will receive 4 images. Upload them in order and share it on your Twitter.

Hope this quick tutorial was helpful.

Try now: https://contentdrips.com/carousel

If you have any question. Feel free to share it with us.