Today we will show you how you can create Quote Style photos & videos like GaryVee. It's really easy now and quick.
First of all get all your images in one folder which you want to use in your posts. You don't need to worry about aspect ratios of them. Just gather as many pictures as possible.
We will be using these tools
Uploading all your images
Now open Quotepik Tool and upload all your images to it.
Here is the link to the tool: https://contentdrips.com/quotephotos
Now all these images you upload will be used randomly in each template or design. You can change images later as well for each template.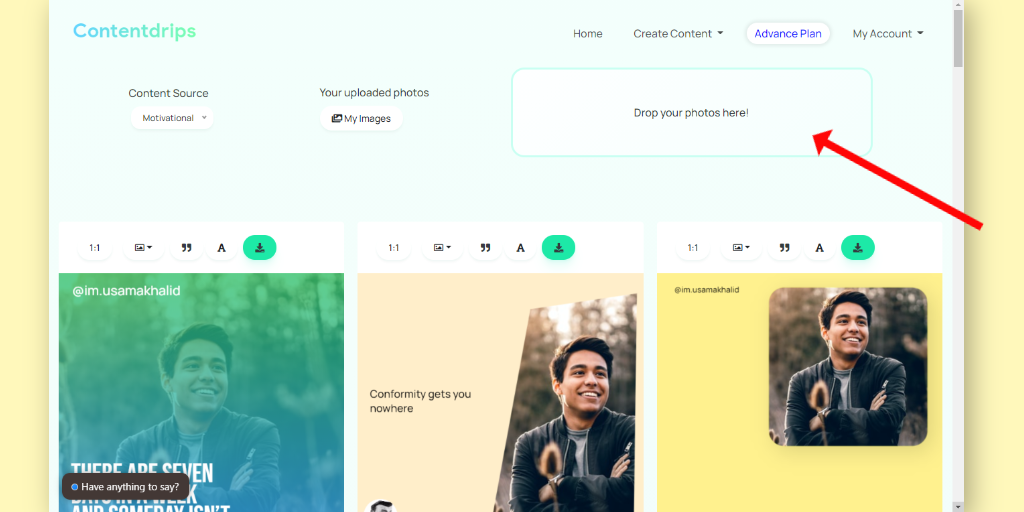 After you are done uploading your images. Refresh the page and now magic will happen. ? You will see that every template will have your image, your name, your handle and avatar.
By default there will be random quote on it from category selected by you. You can double click on the text to edit it's text.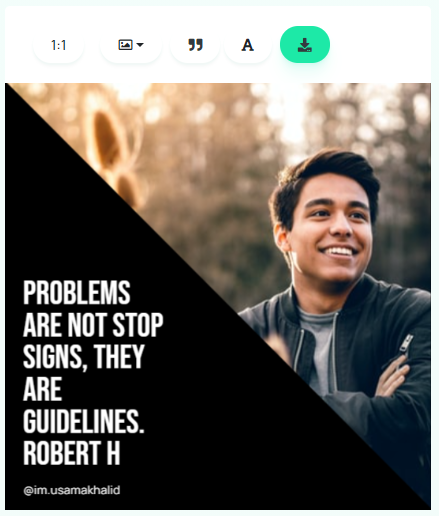 That's it. Now start scrolling down. Find the photo you like and just click download. You can change font family, edit text, change sizes, change image etc.
Just hit download and post it on your social media.
Now do this every single day. Open it and get a social media post for you.
Here is the link to the tool we used: https://contentdrips.com/quotephotos